Protect-IT
Keep your computers functioning better for longer. Have them maintained and kept secure with our Protect-IT solution.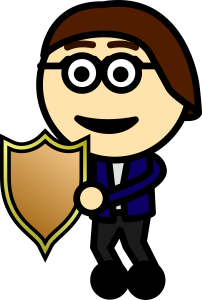 Gain peace of mind as problems are detected early and resolved quickly.
Never worry about losing your computer or your data again.
Protect-IT offers three levels of support so you can easily choose the right solution for your needs:
Our Economy package gives excellent value and covers the most vital functions, whilst our Standard option comes with daily checks and more comprehensive protection. Professional offers additional management and disaster recovery utilities.
Economy
The Basics:
Monitoring Alerts Only
Automated Patch Management
Endpoint Detection and Response
Standard
Most Common Package:
Monitoring Daily Checks and Alerts
Custom Patch Management
Endpoint Detection and Response
Web Protection
Backup & Recovery (Documents)
Pro
The Extra Mile:
Monitoring Daily Checks and Alerts
Custom Patch Management
Endpoint Detection and Response
Web Protection
Backup & Recovery (Full)
Monthly Management Reports
See the Health of All Your Computers
Manager Access to Employee Computers
10 Pre-Paid Support Hours

How Does It Work?
The Technical Stuff
Our advanced security package is designed to keep your computer(s) up-to-date and problem free, and to spot and resolve any problems that arise as early as possible, keeping your computer(s) running safely and seamlessly.
Once installed on a computer, our Protect-IT system enables us to continually watch over it, so we know as soon as anything needs attention.
Protect-IT Economy includes our advanced Endpoint Detection and Response integrated monitoring, antivirus, anti-malware and web protection modules, and all the checks and tasks required to keep your Windows and other software patched with the latest updates.
Your Protect-IT subscription covers one computer and additional computers may be added or removed as required.  If you need to change anything, we will send you an updated summary of your cover.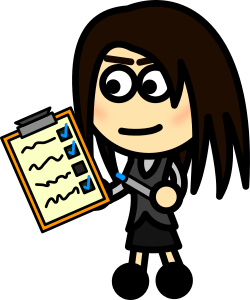 Enterprise Level Protection
Automatic Defence to Keep You Safe

Protect-IT responds quickly to the latest threats with its integrated monitoring, antivirus, anti-malware and web protection modules. Our web protection service works to identify and defend against threats such as scams, malware, and spam when you're online. Web protection acts before the hostile content ever reaches your computer by checking a block list of known dangerous website locations.
If something gets through, the other modules act to identify, and cleanly remove the threats.
These features are optional and customisable. Protect-IT can even work with and monitor existing subscriptions to other antivirus programs.
A backup service for your documents folder is also available at no additional cost on Protect-IT Standard.
Protect-IT is powered by N-Able N-Sight and SentinelOne Endpoint Detection and Response.

Checked Continuously
Daily Safety Checks
Protect-IT proactively searches in the background for potential problems that can remain hidden. This alerts our technicians immediately anything is found, letting us get to work on resolving them promptly. Standard and Professional include pro-active monitoring, while for Economy subscriptions technicians will respond to any alerts raised by the system.
File Recovery
Automated Backup Solution

There are two levels of our backup solution; Protect-IT Standard covers just the Documents folder and is designed for users with most of their important data in cloud storage locations such as Google Drive or OneDrive, while Protect-IT Professional also offers the advanced backup which is much more comprehensive and versatile.
Both solutions provide fast 'changes only,' backups that minimise internet usage after the initial synchronisation has been completed.
Easy Remote Access
Built-in Remote Support
Because your computer is in regular communication with us, the exchange of passcodes can be done automatically, without them having to be read out over the phone. Remote access is therefore a faster, easier process but remains secure. This means any problems that don't require a site visit can be dealt with rapidly and efficiently.
Always Up-To-Date
You Always Have The Latest/Safest Software Versions

When a security vulnerability is identified, the company in question will create a fix for it as soon as possible, so having it put in place straight away is important. Our system finds new Windows security, driver, and feature updates and applies them automatically as they become available to ensure your computer is keeping up. Protect-IT also checks other software so that you always have the latest and most secure versions of products like Google Chrome, Zoom, and Notepad++.