Windows In-Place Repair – A Neat Feature Coming Soon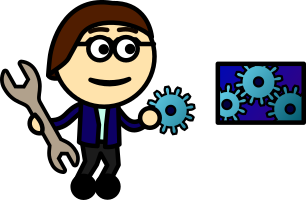 Have you ever had to reinstall windows? It often proves to be an effective fix for computer issues but it's also a lengthy process. Wouldn't it be good if it was quicker and easier?
Well, the good news is that latest Windows Insider build has a feature that allows Windows to be repaired by the same updates that keep the operating system secure and add new features. The feature downloads the latest version and installs it over the current operating system, allowing the update to act as a reinstall as well.
As a Windows Insider feature, it's only currently available to users who have signed up to test the latest Windows features, but if it proves popular among testers, it'll become a feature of Windows 11 for all users.
If the feature becomes part of standard Windows 11 builds, it'll make repairing Windows faster and easier, reducing the number of problems encountered by users. The standard recovery options will remain useful for times when updates are not available, such as when the operating system fails to boot up at all. If you have any questions about Windows 11 or repairing a computer whose operating system has problems, just get in touch.