Online Shopping Returns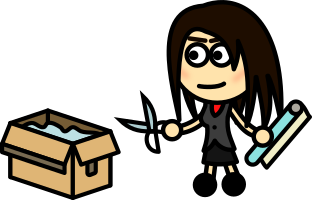 Are you planning to avoid the crowds by doing your Christmas shopping online this year?
While shopping online is incredibly convenient, it does have the issue that you can't physically examine the item, and only have photos and text descriptions to go by. This can lead people to be wary of shopping online for fear of being stuck with an item that isn't what they want or ending up in a tussle with an online seller or retailer when attempting to get a refund or exchange.
You may be glad to know, therefore, that UK regulations concerning online and distance selling mean buyers can return any item ordered online within 14 days of receiving it. This contrasts with buying in-person from a shop, where they are not obligated to refund a non-faulty item if, say, the recipient of a gift doesn't like it as much as the buyer hoped they would. Shops may still be willing to grant a refund under such circumstances, so if in doubt, ask.
When buying online, you don't need a reason for returning an item. So, if you order something and it doesn't look right or fit properly when you get it, you can send it back. Unfortunately, you may have to pay the postage for returning unwanted items. Altering or damaging an item will invalidate your right to return an item. Personalised items are excluded from the distance selling regulations for returns, so if you're getting someone a gift with their name on it or a personalised message, make sure you get a clear idea of what it's going to look like from the seller.