A Special Spring Offer From Solidarity IT!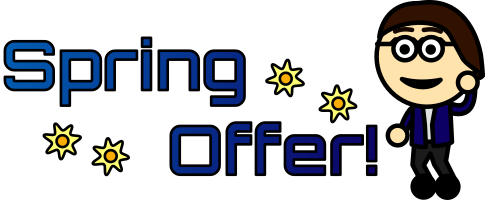 The best time for making an investment to keep your computer safe is always right now, so to make it even better value for money, we have a special offer for you this week.
If you sign up for Protect-IT before the end of the month, we will give you two free pre-paid support hours, plus one extra free hour for every additional workstation or laptop covered.
Protect-IT is a complete security package that is the equivalent of having a dedicated IT department looking after your computer(s), a must for business-critical workstations and laptops.
Contact us and order before the end of May to make the most of this opportunity.